November 25, 2019 – Dayco has announced that Laura Kowalchik will join the company on November 25, as Chief Financial Officer (CFO).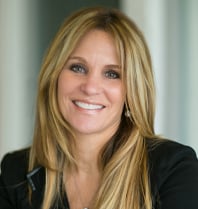 "Laura is a highly regarded operational finance leader with significant experience in automotive industries, data analytics and steel.  Her breadth of experience in multiple ownership structures, and market conditions, as well as her hands-on-leadership style make her uniquely qualified to drive our financial strategy forward to deliver industry leading financial performance across our business worldwide," said Joel Wiegert, Dayco's chief executive officer.
"I am looking forward to working closely with Dayco's investors and stakeholders," Kowalchik said. "It is exciting to join the Dayco team during this time of transformation to drive strong discipline around financial results that focus on delivering stakeholder value."
Laura has served as the CFO for Kenwal Steel Corporation and previously for Urban Science, but her career has also included senior level financial and controller positions with organizations such as Kaydon Corporation, Dura Automotive Systems, Microheat, and Metaldyne Corporation.   She earned a bachelor's degree in accounting from the University of Richmond and a master of business administration degree in finance from Indiana University.
Laura is also active in the community and a member of the Board of Trustees for the Children's Hospital of Michigan Foundation.
About Dayco
Dayco is a global leader in the research, design, manufacture and distribution of essential engine drive systems and aftermarket services for automotive, truck, construction, agriculture and industrial applications.
Through our expertise in transferring power quietly and efficiently, Dayco has emerged as the leading global system solutions provider for hybrid electric vehicles.  Dayco's 100+ years of experience in drive systems allows us to equip all customer applications around the world with the most effective drive systems to meet customer specific performance requirements.  Dayco's world class global distribution network services the aftermarket industry with a full offering of kits and products to meet each local market's need.  We accomplish this with a dedicated global team that respects one another, shows humility through continuous learning and acts like owners in everything we do.
Dayco has more than 40 locations in 22 countries and over 4,500 associates. For more information about Dayco, visit the Company's website at www.dayco.com