June 1, 2021 – Despite the challenges presented by the ongoing coronavirus pandemic, Dayco, a leading engine products and drive systems supplier for the automotive, industrial and aftermarket industries, held its 2021 China Distributor Conference in the coastal city of Sanya, on the 27th of May.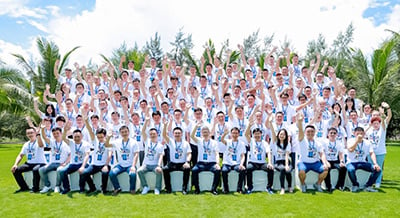 The well attended event drew 87 of Dayco's distributors from all across China, 41 of whom were from the heavy-duty sector, and although international travel still remains difficult, the President of Dayco Global Aftermarket, Bruno Vallillo and Vice President of Dayco Aftermarket APAC, Arnold Mouw, were able to participate in the proceedings via audio link.
The conference addressed Dayco's plans and new initiatives to further grow the company's aftermarket business in China, as well as assessing its considerable original equipment (OE) strengths and highlighting some of the innovative products it has in the pipeline. Together these elements ensure that Dayco remains a high value partner for both its OE and aftermarket customers in the region.
In addition, two opinion leaders from the China aftermarket were present to share their observations and industry insight in order to provide the distributors with useful, impartial advice as to how to improve their businesses, before the event concluded with an awards ceremony, dinner and networking opportunity, in the evening.
Following the conference, Dayco China General Manager, Winston Qiu said: "This was a great opportunity for us the share how we have adapted our strategy to maintain the high level of growth we have delivered over the last three years and how, with the valuable contribution of the Dayco team and our fantastic distributor partners, we will preserve this ongoing trend."
Check out the our video here: https://youtu.be/wo1di58O6nE
About Dayco
Dayco is a global leader in the research, design, manufacture and distribution of essential engine drive systems and aftermarket services for automotive, truck, construction, agriculture and industrial applications.
Through our expertise in transferring power quietly and efficiently, Dayco has emerged as the leading global system solutions provider for hybrid electric vehicles.  Dayco's 100+ years of experience in drive systems allows us to equip all customer applications around the world with the most effective drive systems to meet customer specific performance requirements.  Dayco's world class global distribution network services the aftermarket industry with a full offering of kits and products to meet each local market's need.  We accomplish this with a dedicated global team that respects one another, shows humility through continuous learning and acts like owners in everything we do.
Dayco has more than 40 locations in 21 countries and over 4,000 associates. For more information about Dayco, visit the Company's website at www.dayco.com